Welcome to Flavia Paradise Guesthouse!
Nestled just 50 meters away from the mesmerizing palm-fringed Palolem beach, our guesthouse stands as an oasis of tranquility in the heart of South Goa. With the rhythmic sounds of the waves caressing the shoreline and the gentle rustle of palms swaying in the breeze, Flavia Paradise Guesthouse offers you an experience that resonates with the true essence of Goa.
Boasting 12 well-appointed rooms, each curated for your comfort, choose from the views of the Arabian Sea in our 2 beach-facing rooms or indulge in the serenity of our garden and terrace-facing accommodations. Whether it's the mesmerizing sunsets or the lush greens that beckon you, we promise vistas that leave you spellbound.
Every room is equipped with modern amenities, ensuring both comfort and convenience, including both air conditioning and a fan to tailor your personal comfort.
Step into a world where Goan hospitality meets the pristine beauty of the coast. Whether you're seeking an adventurous day at the beach or a quiet moment in our garden, Flavia Paradise is your haven away from home.
Come, experience South Goa with us. Your paradise awaits.
Rooms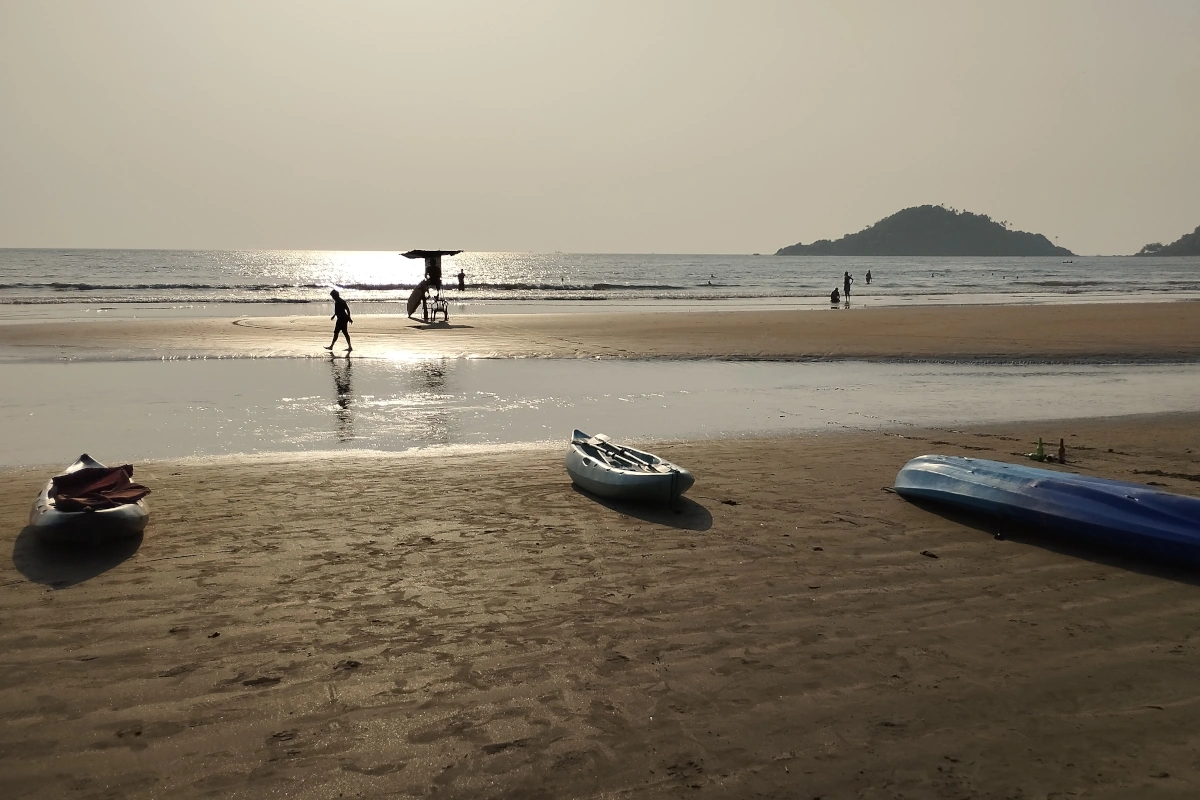 Things To Do Around
Palolem, a picturesque seaside community, is located near some of South Goa's most beautiful beaches. This lovely position is just a 5-minute walk from Palolem Beach and a 25-minute walk or Short rickshaw ride from Patnem Beach. It also provides easy access to the beauties of Rajbagh Beach and Colomb Beach. From gorgeous boat rides to secret beaches and enjoyable dolphin spotting excursions to seeing an organic spice farm, there is plenty to do here. You may also go on an enthralling sightseeing tour of North Goa or immerse yourself in the rich Portuguese heritage by visiting colonial-era relics on a scooter or with a knowledgeable driver. Palolem has a wealth of experiences to offer.